Remembering Mark Whitford
With grieving, heavy hearts we have been informed of the passing of Mark Whitford. Mark gave many decades of service to our community, and contributed via numerous roles that spanned the fire department, emergency medical services, local business and the general community.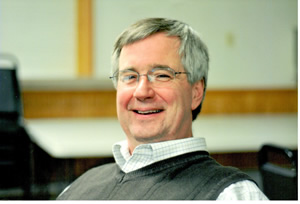 Mark's passion and dedication to helping others was a constant source of inspiration to those that had the privilege of knowing him. We will all continue to benefit from the legacy that Mark created - in fact many other members of the Whitford family have also selflessly dedicated themselves to making our community a better place. Mark was an active member of the LVFD until his passing, and regularly responded to fire and medical emergencies. Firefighter, EMT, Officer, friend; Mark, we will miss you.
Announcing LVFD Officers for 2015
We are proud to announce your LVFD Leadership Team for 2015! For details, please see our Membership page.
Fire Commissioner election results
The results of the recent election are in, and Jerry D'Hont (3 year term) and Geordie Klueber (5 year term) have both been re-elected to continue in their posts as Commissioners of the Lakeville Fire District. Your current Board of Fire Commissioners can be found here.
New Members welcomed to LVFD
Lakeville is pleased to announce several new additions to our organization: John Barrett, Brandon Schmitt, Laura Shepard and Don Thompson. In the past several years the LVFD has been extremely fortunate to have had a steady influx of new membership applications, and 2014 has continued this trend. Congratulations to John, Brandon, Laura and Don!
Lakeville welcomes our new 2014 Chief
LVFD is pleased to announce that Darcy Joslyn has been elected Chief for 2014! Darcy is Lakeville's first ever female Chief Officer, and has been serving the community for the past several years in various leadership roles. If you see her, please congratulate her!
Lakeville thanks Chief Craig Nelson for his service
Craig Nelson has served our community as Chief for the past several years, and has been an officer and leader for many years prior. During his tenure as Chief, his guidance has set the course for our organization to be well prepared as the needs of our community continue to evolve. We thank him for his years of selfless contribution to the organization, and our community. Thankfully, Craig will continue his involvement with LVFD and we look forward to his continued contribution to the community. Thank you, Chief Nelson, for your leadership!
Lakeville welcomes our new Fire Commissioner Chair
The Board of Commissioners of the Lakeville Fire District is pleased to announce that John Illes is our new Chairperson. John continues his legacy of several years' experience as Fire Commissioner to the district, and we're looking forward to his continued contribution and leadership in his new role. John has worked closely with his predecessor to ensure a seamless transition, and has already 'hit the ground running' in his new role. Welcome John!
Lakeville thanks Patricia "Pat" Chiverton for her service
After many years' service to the district and our community, Pat Chiverton has decided to step down as Commissioner and Chairperson of the Lakeville Fire District. During her tenure, Pat's leadership helped drive some of the most significant and efficient projects to update LVFD's facilities and operational capabilities, and her contributions will be felt for years to come. We thank Pat for her many years of service, and wish her well as she transitions to the next phase of her life.